About Whitmore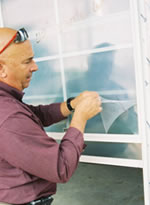 Whitmore, consisting of Whitmore lubricants and rail equipment, KATS Coatings, Horizon Lubricants, QHi Rail and Air Sentry, is a leader in creating component protection technology through the manufacturing of specialized lubricants, coatings, sealants, rail equipment and contamination control solutions with broad product application for a variety of industries.
Since 1893, relationships with customers, OEMs and our Distributor partners have helped maintain our reputation for quality products, dependable service, and an attention to customer service. The Whitmore family of quality products and services are sold around the world through a service intensive distribution network committed to technical support and total customer satisfaction. Customers in a variety of industries choose Whitmore products for two simple reasons: the products are designed and manufactured to high quality standards, and they are available at competitive prices.
Our Rockwall, Texas facility includes a fully integrated manufacturing plant, state-of-the-art research center, training facility, and corporate offices. Well-trained and competent employee-owners work at every level of the operation.