Whitmore Aviation Cleaners and Degreasers
For more information, click here www.whitmores.com/aviation
KATS 8000 Series Cleaners and Removers
KATS 8000 Series removers are concentrated forms of water based removers that are designed to remove KATS 5000 Series of temporary coatings. These removers will not leave a residue on the surface once thoroughly rinsed with water. KATS 8077 Remover is biodegradable and environmentally safe.
Kwik Kleen™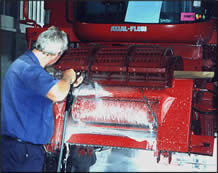 Kwik Kleen is a diluted form of water based
cleaner developed to remove grease, oil, tar and road grime. Once product has been applied and allowed to soak in, simply rinse with water. Kwik Kleen is used in the automotive, trucking, construction, agricultural, mining and manufacturing
industries for cleaning and degreasing.





Product

Description

Removable

Kwik Kleen

Cleaner and Degreaser
Biodegradable
Transparent
0.06 lbs/gal VOC

N/A
Kwik Kleen Concentrate™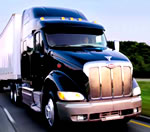 Kwik Kleen Concentrate is water based, biodegradable and anticorrosive. It contains no flammable solvents and will remove oils, greases, road grime, tar and lubricants. It can be used to clean painted metals, ferrous or not ferrous surfaces, plastics, rubber and metal surfaces. It will not cause damage to hoses, belts, rubber or electrical components. Kwik Kleen Concentrate has been approved for use by major automotive, agricultural, equipment, machinery and truck manufacturers around the world.
Product

Description

Removable

Kwik Kleen
Concentrate

Cleaner and Degreaser
Biodegradable
Transparent
0.6 lbs/gal VOC

N/A
Benefits:
No health risks
Nonflammable
Biodegradable
Water based
Easy application
No additives required
No solvents
No special disposal requirements when diluted
Can be sprayed over plastics, rubber and electrical components
Will remove most oils, salts, bugs, road grime
Cleans tar and heavy greases
Safe for metals and fiberglass
Cleans tar and road grime
KATS products will not harm the environment
Use of Kwik Kleen Concentrate: Cleaner / Degreaser
Place equipment in a shaded, non-windy area.
Wear recommended safety gear according to the instructions provided with the gear.
Make certain that the skin temperature of the equipment is between 45°-100°F (7°-40°C). A temperature between 60°F and 80°F is preferred.
To 1 part volume of Kwik Kleen Concentrate, add 15 parts volume of water. Pour the diluted mixture into a handheld compression sprayer.
Apply the diluted solution over the area. Make certain that the solution is ALWAYS wet while it is in contact with the area.
Do not allow the solution to dry on the equipment. Apply additional solution to the drying areas as necessary and continue to agitate the vehicle surface with the soft cotton towel/sponge in those same rewet areas until the coating is fully released.
Rinse the area with clean water. Make certain to rinse the solution from any crevices, moldings, or other areas that may trap the solution and apply extra rinse around head and taillights, plastics, acrylic, decals and emblems.
Dry the equipment with soft cotton towels or chamois to eliminate potential water spotting.